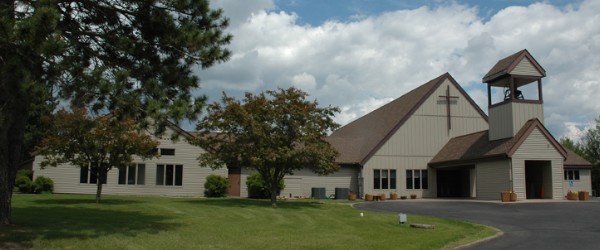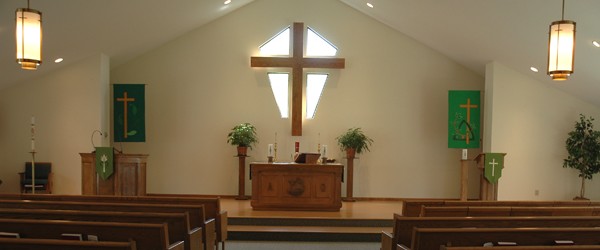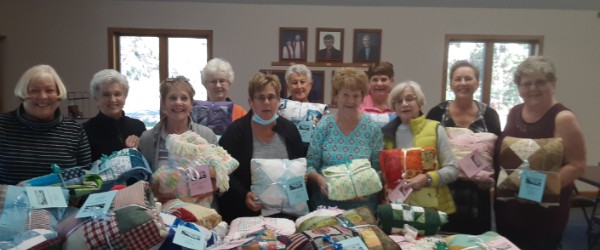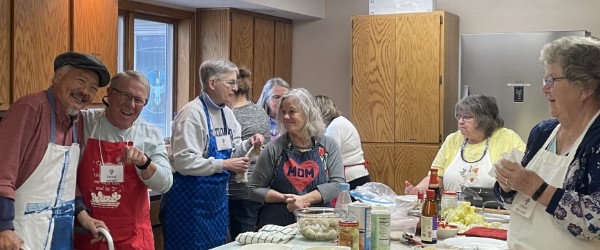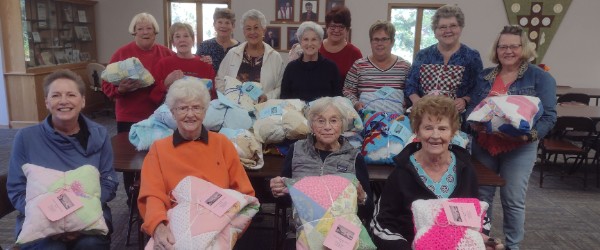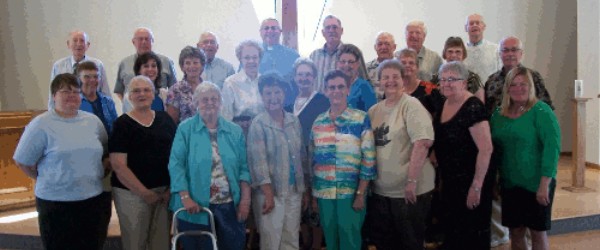 Looking Ahead in 2020
St. Patrick's Day Meal, Thursday, March 12, 2020 serving at 5 pm. Free will offering.


Lakeside Lutheran Community Sale will be June 19 & 20, 2020.

Vacation Bible School will be July 13-17, 2020 from

9-12 noon.
Bishop Laurie's Christmas/Advent Message
Vacation Bible School:
Laurie Lundeen accepts a check for $800.00 on behalf of VBS. The check was a donation from the Endowment Committee to help cover the non budgeted expenses incurred this last summer. Presenting the check is Tom Schneiberg.
Quilters
From left to right: Dawn Straub, Joan Volkmann, Barb Behan, Alta Bauer, Margy Rogers, Joan White
Not in Picture: Anne Gelen, Cecilia Bennett, Dorothy Vollrath, Pat Pope, Ruth Peterson, Sigrid Erickson

Layette Ministry
Our Layette Ministry completed 50 layette bundles for
local hospitals.
Scholarship Forms
Oldtime JamboreeJuly 28, 2019.
Lakeside Lutheran Community Sale, 2019
Our sale this year was another great success. We received $9,024 in sales and had $7,847 to distribute after all the bills were paid. The following is a list of our recent distributions:
Lakeside Lutheran - 15% retained $1,353
Meat Certificates $1,500
Webster Education Foundation $500
Luther Park $1,000
Spooner Regional Hospice $500
Yellow Lake Food Distribution $500
Larsen Family Library $500
Burnett County Salvation Army $500
Total Distributed: $6,353