LEADERSHIP / STAFF
Pastor Bill Schroeder
715-566-1682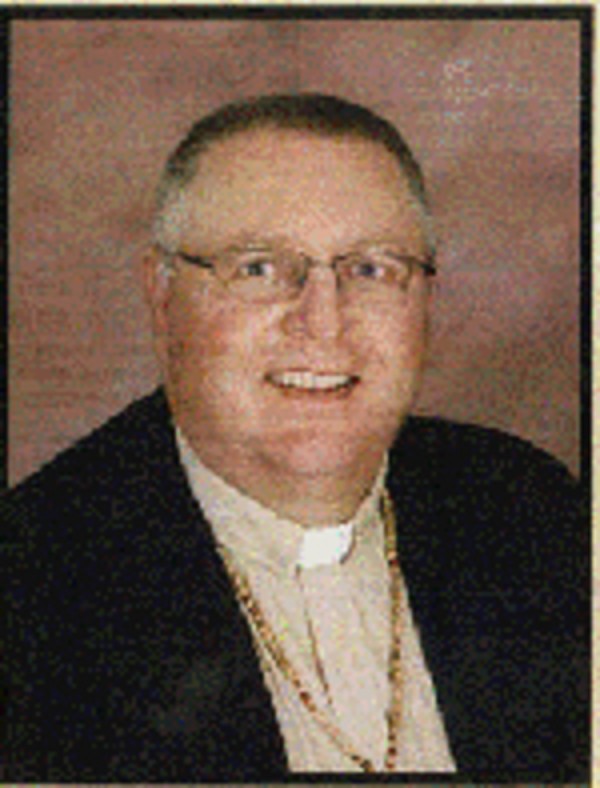 I was born in Green Bay WI and I grew up on a small dairy farm near Seymour, WI. I was the youngest of four children and my closest sibling was nine years older than me. The day I was born my brother, Tom, was on a train heading for basic training in the Army. I had a wonderful childhood as I was raised in a Christian home that was filled with love. My family attended a small Lutheran church in the country where I was the fourth generation of Schroeder's to attend. I have many good memories of that country church and one day they will lay me in the ground in the cemetery next to the church.
Following my graduation from high school I attended Luther College in Decorah, IA. At Luther I played football, threw the discus in track and field, and spent a lot of time on the local trout streams. When I entered college I was considering a career as an ordained minister, but instead I pursued a teaching degree. I left college with a teaching degree in both history and physical education but never beyond student teaching in Waukon, IA I never taught in a school setting. I ended up working at a farmer's cooperative for fifteen years. During that time I was very active in the community as a volunteer. I was also married and had three children during this time period. My children are Sarah 26, Amanda 23, and Korey 21. In addition, Sarah has a two year old son, Liam. The call to be a pastor was always there during this time in my life, but I didn't follow the call until the summer of 1997. It was then that I began my theological studies at Wartburg Seminary in Dubuque, IA.
In the spring of 2001 I graduated from the seminary and I was ordained at the country church where I grew up. My first call was to Christ the King Lutheran Church in Combined Locks/Sherwood WI. During that time I served as mission developer, associate pastor, and senior pastor. It was a good ten years of ministry. However, the Spirit convinced me that it was time to move on and on December 1, 2012 I began my current call at Lakeside Community Lutheran Church. I have a deep appreciation for big woods, lakes, and rural congregations. I give God thanks that I have been brought to this community to serve as pastor.
My hobbies include fishing, hunting, and just playing around in the garage. I also enjoy watching stock car racing on dirt tracks. If there was a motto that I try to follow in my ministry it is this, "Lord, If I am going to err, please let me err on the side of grace."


Church Office Administrator - Marsha Bruner
715-635-7791
Marsha started at Lakeside in November 2015 as our Church Office
Administrator. Marsha and her husband, Doug, live northwest of
Spooner in Washburn County. They have one daughter, Roxanne
(Randy) Melton and two grandchildren: Robyn (Michael)
Wampler and Ryan Melton. Marsha and her husband enjoy the
outdoors. Over the years they have traveled many miles by
motorcycle and more recently with a 5th wheel camper. Marsha
also enjoys baking, reading and walking their St Bernard dog.
Marsha looks forward to a long relationship with Lakeside
Community Lutheran Church.


2018-2019 COUNCIL COMMITTEE MEMBERS

Council – 4th Thursday, 10:00 AM.

President Mark Whiteside (2018)
715-635-3152

Mailbox 103

Vice-President Vicki Wier (2021)
651-259-7118

Mailbox 87

Recording Secretary - Marsha Bruner
715-635-7791


Treasurer Ken Busby
715-259-7212
Mailbox 20


Financial Secretary, Kathy LeMay
715-259-3958
Ken Dobson (2020)
612-483-3213
Mailbox 66
651-503-5751
Mailbox 89
Craig Hermann (2018)
715-259-7829
Mailbox 92
Roger Jackson (2019)
715-733-1059
Mailbox 120
John LeMay (2019)
651-341-8622 (Cell)/715-259-3958
Mailbox 159
Diane Roberts (2020)
715-520-0883
Dorothy VanPykeren (2020)
715-635-4481
Mailbox 124
COUNCIL ALTERNATES
Ned Moore (2018)
715-259-3705
Mailbox 25
Jolene Peterson (2018)
651-308-7595
Mailbox 24
Deb Studley (2019)
715-866-4901, 602-341-9648

WELCA BOARD


President: Jolyne Peterson & Sandie Fisher
Vice President TBD
Secretaries Linda Hauser (28)/Brenda Wheeler (83)
Treasurer Deb Studley (104)
Funeral Co-chairs Joan Volkmann(49) & Ann Gelein (148)
Sunshine Mary Heenan (143)
Mission-Growth Carol Aakhus (1)
Mission-Action Dawn Straub (160)
Mission-Community Mary Nelson (98)