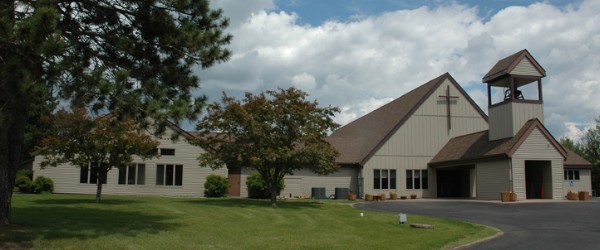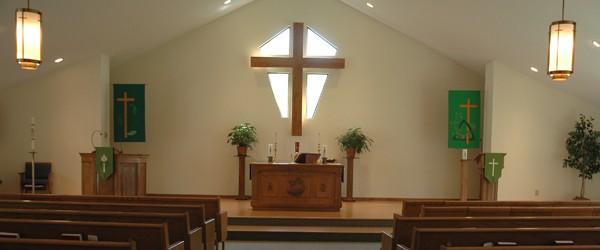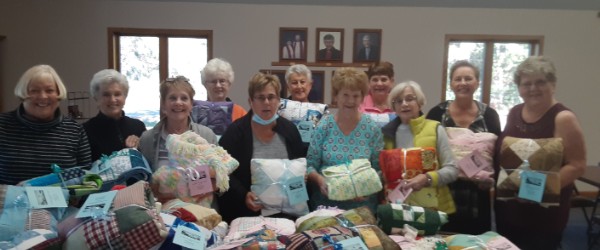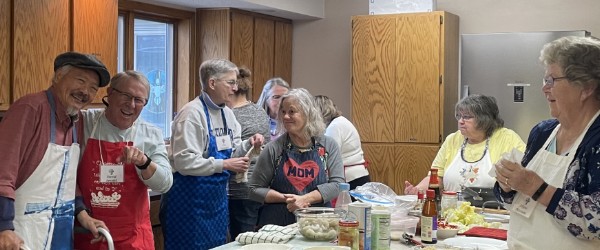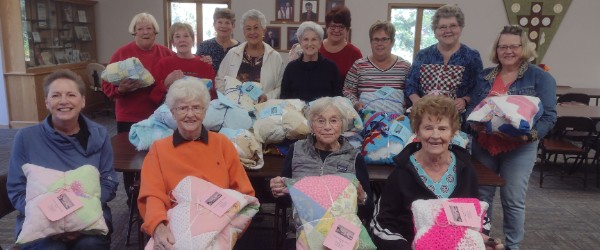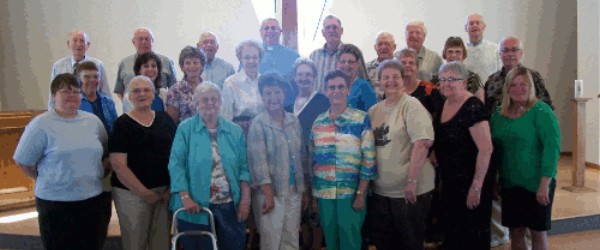 There is going to be a test of a parking lot service Wednesday
July 15
.
Read about it
Watch Pastor Bill's Birthday Parade.
Please look at the calendar for event cancellations involving Groups. View Calendar
Lakeside's Fall Craft Sale is being cancelled according to
Lakeside's WELCA due to Covid-19.
Thursday, May 28 12:30 PM at the church. Bring your own lawn chair and meet us by the outdoor worship area. Social distancing required - stay at least 6 feet away from others. If you need a copy of the Bible Study, call Marsha at the church
715-635-7791 or email her at AandHlclc@gmail.com She can leave a copy for you in the bell tower or hand you one
through her window or a copy can be emailed to you.
2020 Lakeside Community Sale
-

Cancelled
The decision has been made to not conduct the sale this year. This is probably not a surprise to most of you given the challenges we are all dealing with these past several weeks to stay safe and healthy. While this disrupts our 20 consecutive years of this much-anticipated community supported fundraiser, the health and safety of our congregation and community is foremost in making this decision.
God bless, keep the faith and be healthy
Mark Whiteside, Church Council President
Margy Rogers, Chairperson, Social Concerns
Ken Dobson, Chairperson, Lakeside Lutheran Community Sale
Dawn Straub has organized 9 sewers who have very quickly made 260 face masks for Lakeside members. If you want a mask, please contact the church office to arrange that. Thank you Dawn for organizing and THANK YOU sewers for making it happen so quickly!
Easter Sunday Communion at Home Pictures: click here
Communion:
It is now OK to celebrate communion at home. The following links will explain how to prepare and conduct communion. Below is a video of Pastor Bill and Rhonda performing communion. Feel free to follow along when you do your communion at home.
Read This to Prepare.
Communion Bread Recipe
All New: Musings From Pastor Bill Read It
Do you need face masks? Read this.
Watch Lakeside Members Sheltering in Place
Looking Ahead in 2020
Vacation Bible School 2020

has been cancelled
Lakeside's Council unanimously approved NO Vacation
Bible School (VBS) this year due to Covid-19. Even if the community
does open up there may be a spike in Covid-19 cases and our children are
just too important to take a chance