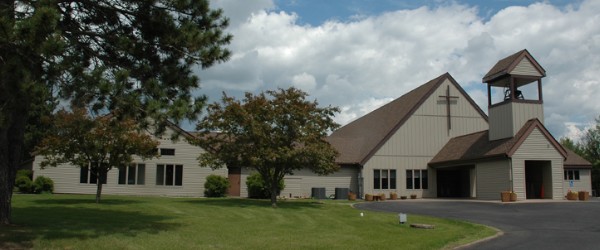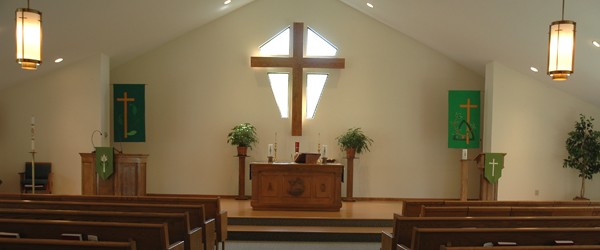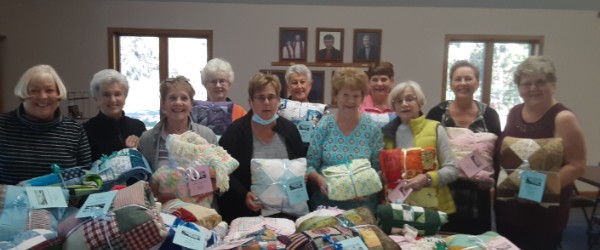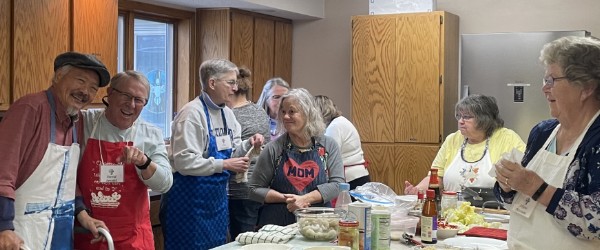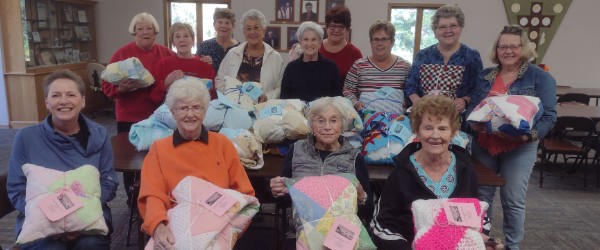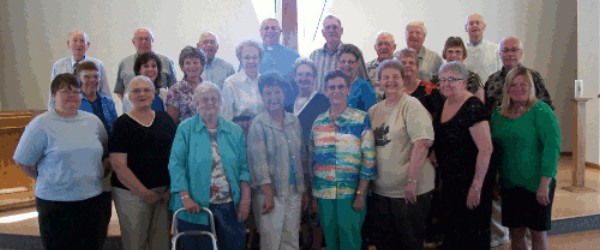 Saturday, September 16, at 7 pm
If you liked the Higher Vision group we had this past Sunday service you're gonna love the Benson Family Singers on Saturday, September 16, at 7 pm - 8:30pm. They are coming all the way from Faribault, MN and this will be an inspirational evening of music to praise the Lord and enjoy fellowship with our members, friends and family. Please invite everyone you know to join us and post this event on your Lake Association websites. For those of you who may have been sitting on the sidelines - this is the time to come back and get engaged with your fellow Christians in a wonderful way and support the Lakeside Mission to facilitate youth activities in local Lutheran Bible Camps.
Root beer floats after the performance. Free Will Offering proceeds going to the Lakeside Church Community Projects.
All are welcome!
On Behalf of the Music and Worship Team,
Dave Speidel
Download Flyer
Bensons.pdf
Craft, Quilt, and Bake Sale. (including lefse)
Saturday, September 2 8AM-2PM.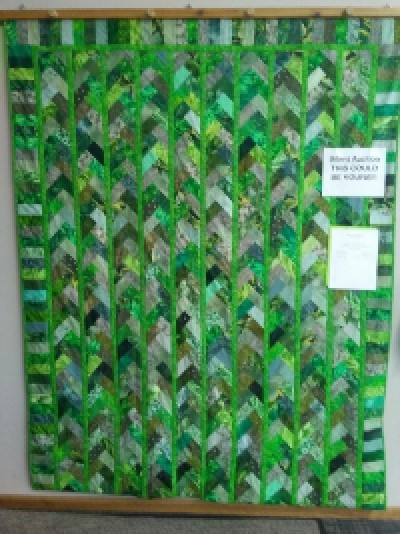 Don't miss out on the beautiful green quilt hanging in the fellowship hall. The silent auction will run until Sunday, September 3. If you would like to add your bid, the auction sheet is pinned to the quilt. After fellowship on that Sunday we will have our winner!
The money we raise will be put towards shipping of our 250 quilts to World Relief in October.
Thank you for your interest and support.
Dawn Straub

Higher Vision will be enhancing our worship service with their brand of Southern Gospel Music on the 20th of August, beginning at 9:45. Please be there early and in your seats! They are coming all the way from the Rice Lake & Turtle Lake areas.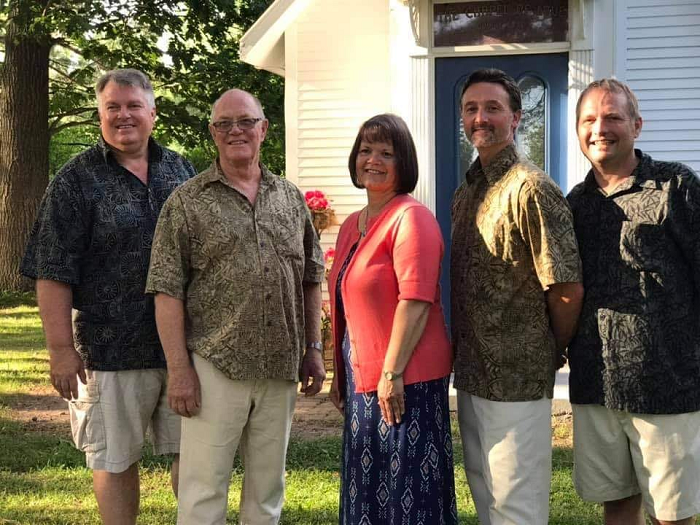 Quilters Make 24 Baby Quilts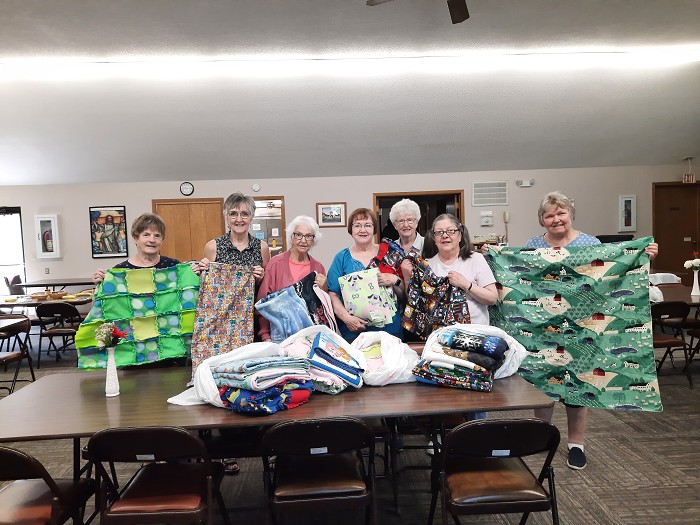 Congratulations! We overachieved on the Blood Drive! Our goal was 31 pints of blood and we did 37!
Thank you to all that supported this event!

LADIES DAY OUT
Below WELCA ladies from Lakeside visited the Benjamin House on Heart Island, Rice Lake, on June 26, 2023. They also visited the Pregnancy Help Center in Rice Lake. Then they had lunch. They had a wonderful time and learned more about these two organizations which Lakeside contributes.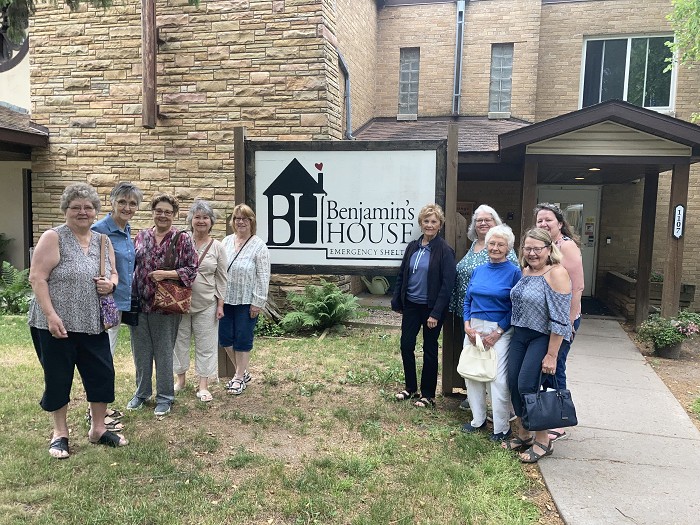 Nominate A Pastoral Candidate
: Do you know someone who you would like to recommend as our new pastor? If so, please fill out the form on this link.
Download Form
.
Wanted: Event Coordinator & Funeral Coordinator.
Bell Tower Rope. Ken Busby Jr. volunteered to replace the rope that goes to the bell in the bell tower at Lakeside Community Lutheran Church. When he was about to get down from the tower, it started to sprinkle. This photo is what Ken saw from the top of the bell tower.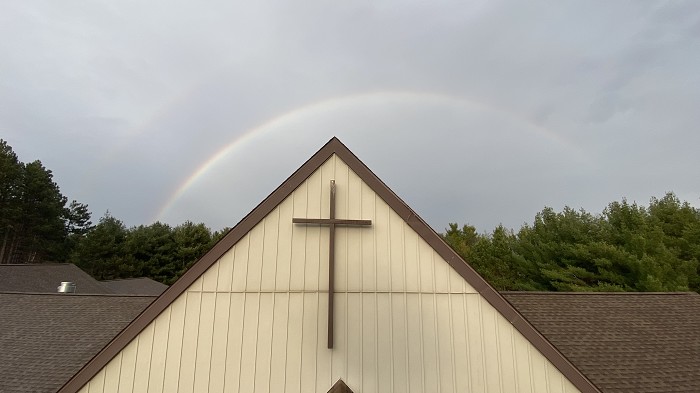 Lakeside Community Lutheran Church presented a check for $5,000 to Deb O'Connell of Yellow Lake Food Distribution in November 2022.
Participants from left to right are: Mick Peterson, Barb Behan, Pat Sulander, Deb O'Connell, Daryl Sulander, Margy Rogers, MaryMargaret Montandon, Tony Kallas, Sandy Swanson, Rich Borseth.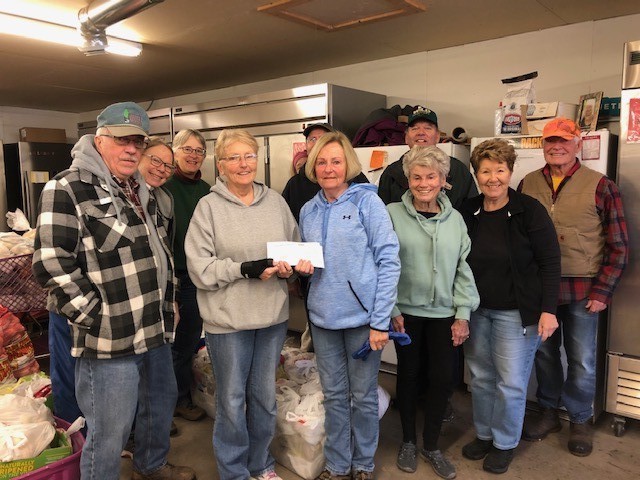 Below you will see some of our gentlemen, who loaded the mission quilts to take to shipping in October. Present are: Doug Straub, Pete Brace, Jim Studley, Mick Peterson, Bryan Dugstad.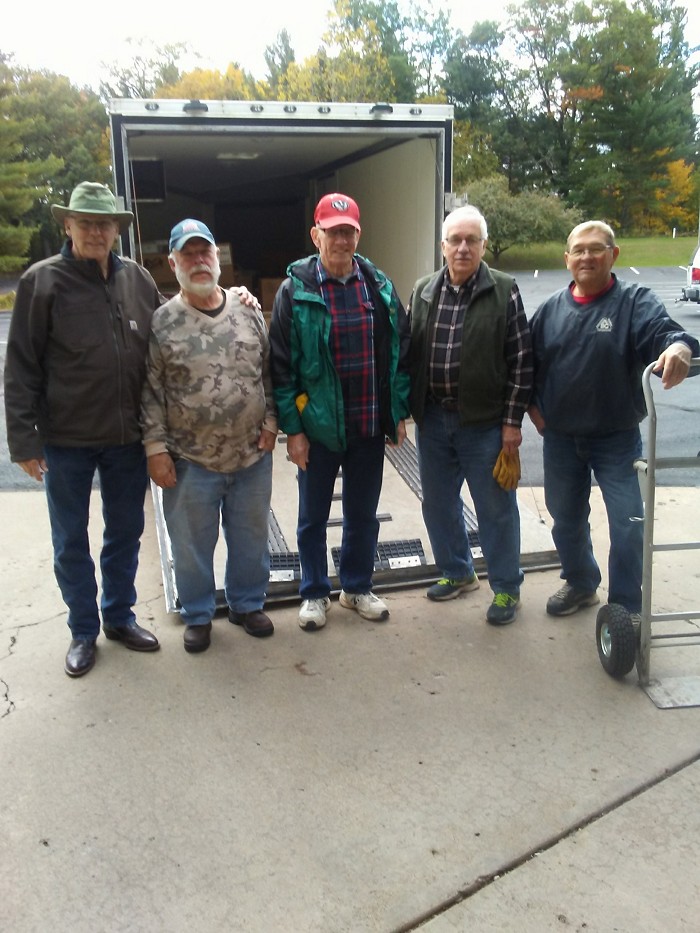 In October, Lakeside ladies put together 50 baby bundles for newborns which were delivered to local hospitals. Generous donations of slightly used and new newborn items were received from the congregation as well as a $250 donation from Thrivent.